WESTMINSTER REPORT FROM KEMI BADENOCH, MP
In this edition...
1. School Funding
2. Village Halls
3. Climate Change
4. FSB Meeting
5. Duddenhoe End Broadband 
6. LOCAL ELECTIONS!
7. Surgeries
School Funding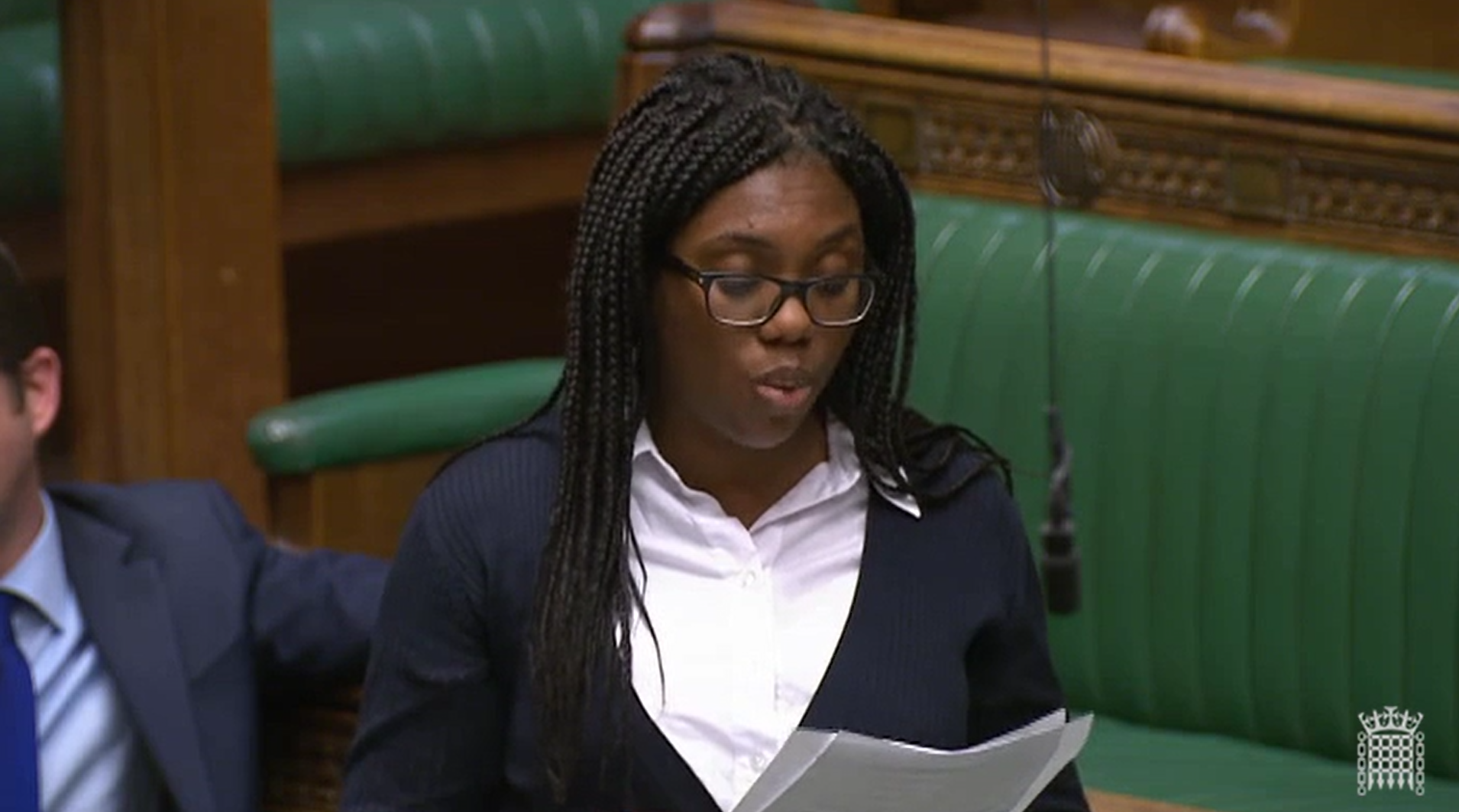 I've been visiting schools across our constituency and spoken to many headteachers and teaching staff about their concerns over school funding.
 
I believe schools are under more pressure than ever before, which means their costs have risen faster than the increased funding they're getting. 
There is much misunderstanding about what's happening with school finances, so I took the opportunity to raise the issue in Parliament as well as highlight where progress has been made.  
You can watch my full contribution by clicking the button below:
Village Halls
I've received representations from constituents in Wicken Bonhunt and Great Canfield, among others, about the issue of village hall restoration. I lobbied the Government on their behalf to protect these community assets. These halls across our constituency provide vital hubs for communities to connect, collaborate and celebrate.
 
I'm pleased the Government has now launched a £3 million fund to improve village halls and better connect communities.
 
This fund will not only help to enhance and improve the facilities and make a big difference for a large number of neighbourhoods, but also mean that village halls can remain as important meeting places for many years to come.
 
Village hall committees are now able to apply for grants of up to £75,000 towards refurbishment and alteration of their buildings, from improvement works on existing facilities  to new meeting rooms. I strongly encourage communities across our constituency to apply and make use of this scheme.
 
For more details and to apply, please visit: http://acre.org.uk/our-work/village-hall-improvement-grant%20fund 
 
Climate Change
Over the past few weeks we've seen significant protests in London concerning climate change. I know from the letters and emails I receive that the concerns of the protesters are shared by many in our constituency.
I don't think these protests, however, have fairly set out what the Government has already achieved in this area and the action it's currently taking. I wanted to take this opportunity to let you know what's being done:  
In 2008, the Climate Change Act was introduced with cross-party support. This made the UK the first country to introduce legally binding long-term emissions targets.
Since 1990, the Government have cut emissions by 42% while growing the economy by over 72%. This phenomenal result means that since 2000, out of all the G20 countries, the UK has decarbonised its economy at the fastest rate. The last time the UK's emissions were this low was in 1888!
The use of coal on the grid has fell from almost 40% in 2012 to our first "coal free" generation day in April 2018 and the longest coal free stretch ever (90 hrs 45 minutes) over this year's Easter weekend. These positive steps mean that by 2025 the UK will have no coal-powered electricity generation.
The UK has consistently been at the forefront of international action as we helped to lead the Paris 2015 Climate Conference, delivering more than £6 billion in International Climate Finance over this Parliament and bidding to host the crucial 2020 UN climate negations here in the UK.
Since 2010, renewable electricity generation has quadrupled, and clean electricity now gives us over 50% of our total. Whilst the UK has a diverse mix of renewables, we're rapidly developing the potential for offshore wind around out coastlines, with the world's largest offshore wind capacity.
In March 2018 the Government launched a new £250 million sector deal to provide at least 30% of our electricity from offshore wind by 2030. The Government is further demonstrating its commitment to increase our use of renewable energy by investing more than £2.5 billion in low-carbon technology over this Parliament. This will be the largest ever R&D investment in clean growth.
Our low-carbon sector and its supply chain is providing over 400,000 green-collar jobs in the UK and is growing much faster than the main economy. It's estimated that by 2030 there will be exports of more than £60 billion.
 There is undoubtedly more to be done, but I believe we're heading in the right direction.
Federation of Small Businesses Meeting
I attended a round table event, hosted by the local Federation of Small Businesses in Saffron Walden. It was an opportunity to meet with businesses from across the constituency, including from Witham, Chesterford and Dunmow, and get a valuable insight into the difficulties they face.   
We had a constructive discussion regarding broadband/digital connectivity, garden communities, pressures on local high streets and parking concerns in Saffron Walden.
We also talked about the detrimental effect that late payments from customers can have on small businesses, something which was particularly concerning to hear. 
It was welcome to hear, however, the amount of work the FSB does to support local shops of all kinds across our constituency. It's vital we do everything we can to support these small businesses as, in many cases, they are our communities' heart and soul. I look forward to working with the FSB and assisting them in any way I can.   
I was also glad I could congratulate Ann Holloway, from the Saffron Walden Museum, for receiving a certificate for being a long-standing community champion. Our towns and villages owe a lot to the hard work that people like Ann put in every day.
Duddenhoe End Broadband
Residents in Duddenhoe End and the surrounding villages have been left without better broadband for too long.
I have some good news for residents: Gigaclear now have a target for ultrafast speed services to finally be made available from October this year. Subject to permits from Essex Highways, fibre cables will start being installed in May and finish in August. I want to thank the local working group; in particular, Brian Barker for their efforts.
I've been concerned about the number of delays, disruption and lack of updates from Gigaclear that constituents have had to endure throughout this frustrating process. Residents will be all too aware about damage caused by a previous contractor, who has since been replaced. I will be monitoring developments and help share any notices as part of my campaign to get faster broadband to our rural areas.
There's still a lot more to be done, but I will continue to keep pushing in your interests.
LOCAL ELECTIONS!
The local elections are this Thursday, May the 2nd.  I would like to take this opportunity to praise the hard work of our local councillors who are up for re-election and in particular, those who are retiring. 
It has been a privilege to work with the Conservative-led administrations in both Uttlesford and Chelmsford and I am very proud of their achievements.  Both districts have managed the very difficult task of remaining financially robust while keeping our communities desirable places to live. Both councils have a great record on social and affordable housing, bin collection and developing our local economy.
 
The national backdrop means a lot of people are not discussing local issues, but want to use this week's election as a proxy for the state of our national parties. This is something I have picked up again and again on the doorstep while canvassing the constituency. My response is always to remind voters, to vote for the candidates offering a positive and realistic vision on a range of issues. 
Having read through all the literature that has come through my door, I can see only one party that has put forward a manifesto that meets these three criteria. I may be biased, but for me there is only one option in this week's election - VOTE CONSERVATIVE!
I want to thank you to all those that came to my recent surgery in Saffron Walden. 
Surgeries are an opportunity for you to meet with me, your Member of Parliament, and seek advice or assistance on confidential issues. For all other enquiries please send an email as it's often possible to meet sooner or speak over the phone. Should you wish to attend a surgery, please contact me at the earliest opportunity. Street surgeries do not require an appointment.
Follow me online